Austin Shoe Moulding Services
We Provide the Best Austin Shoe Moulding Services. With many years of experience, we have installed thousands of feet of the base shoe. Did you know, Base shoe covers the expansion gap? As Well, it contours well to the flooring. Commonly, Base shoe comes in primed pine, oak, hickory, and maple. Other species are available, additionally.
For Starters, a shoe from Primed pine is standard. This product comes ready for paint with a white primer already applied. Additionally, we strongly suggest painting after installation. Also, this product is made of many pieces of pine finger-jointed together. We install this using miters or coving for a clean fit. After installing, we apply a bead of caulk to the miter joints, nail holes, and top edge only. Notice, Caulking bottom edge should only happen while painting. For the Best Austin Base Shoe Services contact Austin Flooring Company today.
Hardwood Shoe
Installing Hardwood Shoe is similar. However, we pre-finish before installing. By doing this, we eliminate many potential messes and clean-up. Also, this keeps many chemicals out of your home. Additionally, we stain and finish to coordinate with cabinetry or flooring. Hardwood base requires much higher skill and cost more than Primed Shoe.
Shoe Moulding Prices
Shoe Moulding Prices vary based on species and coloring. Our prices range from low to medium depending on the selection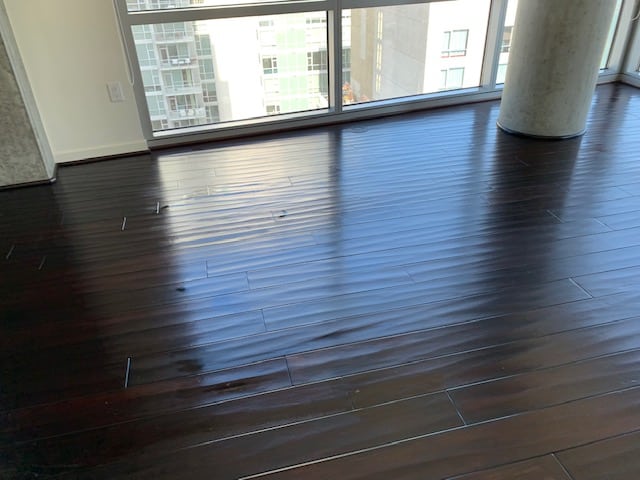 Free no-obligation quotation: Thats right, you do not have to work with us. Because, we want to earn your business.
Absolute quality guaranteed:  Why, we want your referral. Also, we appreciate your business.
Free measuring service: Yes, when you book with us. How, we credit measure fees to your project.
Error: Contact form not found.